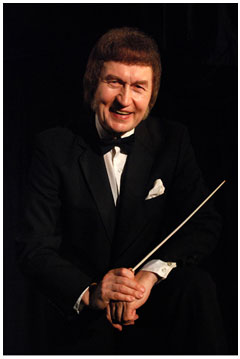 Vladimir Rasskazov was born in Moscow. Aged 8, he entered the violin class of a children music school. After graduation the was enrolled at the Music College "Gnesenins".
He entered the Russian State Music Academy "Gnesenins and joined the class of Professor Pyotr Bondarenko, David Oistrak's assaistant, and completed the Academy studies.
While at the Academy and later on he worked in different symphony orchestras conducted by V. Durova, M. Shostakovich
and D. Kitayenko.
As an Academy student he set up and conducted an ancient music ensemble, "Renaissance", I attached to the Moscow Conservatoire (in the trio-sonata genre).
In 1978-1980 he worked under a contract of the Russian Ministry of Culture as a concert-master of the National Symphony Orchestra of Ecuador (Quito).
Back home, he worked as a soloist of the Moscow Philharmonic Society and as a teacher of the above-mentioned music college.
In 1989 he founded and conducted the Mocsow Chamber Orchestra "Renaissance", whose artistic director, conductor and soloist he is.
The Orchestra perfomed in vsrious prestigious concert halls of Moscow and St. Peterburg.
In 1990, the Orchestra recorded a compact disk at the ÀÍ-Russian "Melodia" Studios. The Orchestra made an apperance at the "Ostankino" TV in the program "Good Evening, Moscow!". The "Renaissance" repertoire includes works of composes of the baroque period as well as Russian, Soviet music, modern West-European and American composers arranged by V. Rasskazov. Vladimir Rasskazov gave recitals in Sweden, Denmark, Norway, the Netherlands, Belgium, Spain and Portugal.